About Me History Photography Car Exchange Model Photos Prototype Photos Interchange Cars High Rise Buildings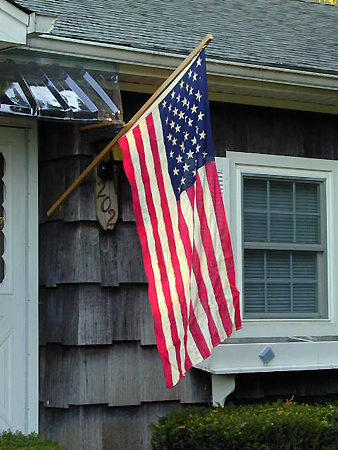 These Colors "Don't" Run!

Welcome!

to the official home page of the Madison Railroad.
The Madison Railroad is an "HO" scale model railroad that "Does Not" depict any particular prototype railroad. Instead, it's a product of my imagination. See History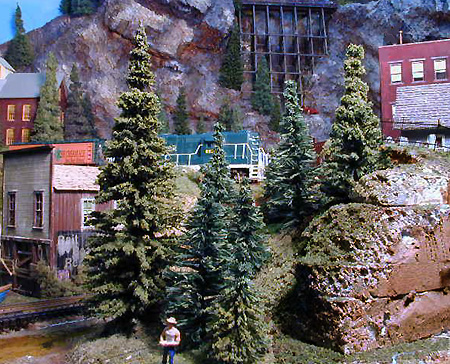 The layout is considered a "Switching Layout" and was constructed using "Bench Construction" methods. "Homasote" is placed over a 1/2 inch plywood base, which measures 16 by 8 feet in an "L" shape design. The layout is permanently set in place and is not movable.
The scenery design takes place sometime during the transitional period in the mountains along with urban areas for interest. The mountains were named the "Connetquot Mountains" and the two cities are called "Connetquot" and "Jefferson" respectively. I suppose that this scenic design existed somewhere in the world?
I elected to employ the transitional period because it allows me to run "Stream Locomotives" and "Diesel Engines" when these were both operating along the same rails during that time. However, "Diesel Engines" are the predominate source of motive power on the layout.
Track used is code 100 flextrack because of its simplicity and ease of installation. There are plenty of turnouts on the layout because of its switching design. Those turnouts that are difficult to reach are operated remotely with relays and those that are easily reached are manually operated.
The scenery is 100 percent completed. However, there is always improvements to be made, which is ongoing.
Operation!
The layout has loops at each end for continuous running. Freight cars are switched from one industry to another using a "Computer Car Forwarding System" (CCFS) designed by the late Roy Fuchs of Interlok software. The program generates the required "Waybills" needed for operation. There is no need for cards and the like for operating sessions.

Recently a "DCC" system was installed and most of the "Diesel Engines" are equipped with decoders for realistic operating sessions.
The below pictures show what the layout looks like from a high vantage point.

Click on the image to see a larger picture.
| | | |
| --- | --- | --- |
| Left side of layout. | Center of layout. | Right side of layout. |
| Blank | Newest section which is where the old home heating oil tank was located. | Blank |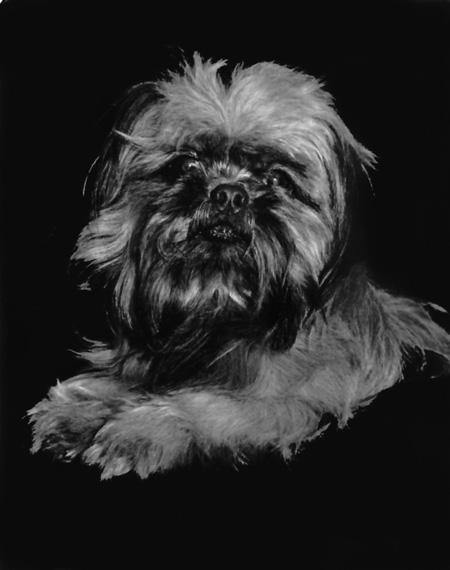 In memory of Ming Ling my buddy who kept me company
during the construction of the layout.
(1985 - 1997)

[Home] [About Me] [History] [Photo Gallery] [Links] [High Rise Buildings]
[Photography] [Prototype Pictures] [Interchange Cars] [Exchange Cars]
---
Copyright (c) 1996-2001 All rights reserved.